Food & Beverage Amenities
Food and Beverage amenities can be ordered in advance for scheduled delivery to your room, or to be waiting for you upon your arrival. These thoughtful amenities are often purchased as a gift and options are available for any occasion. Your personalized message may also be included.
All amenities are subject to $8 delivery fee, 7% sales tax, and 18% service charge.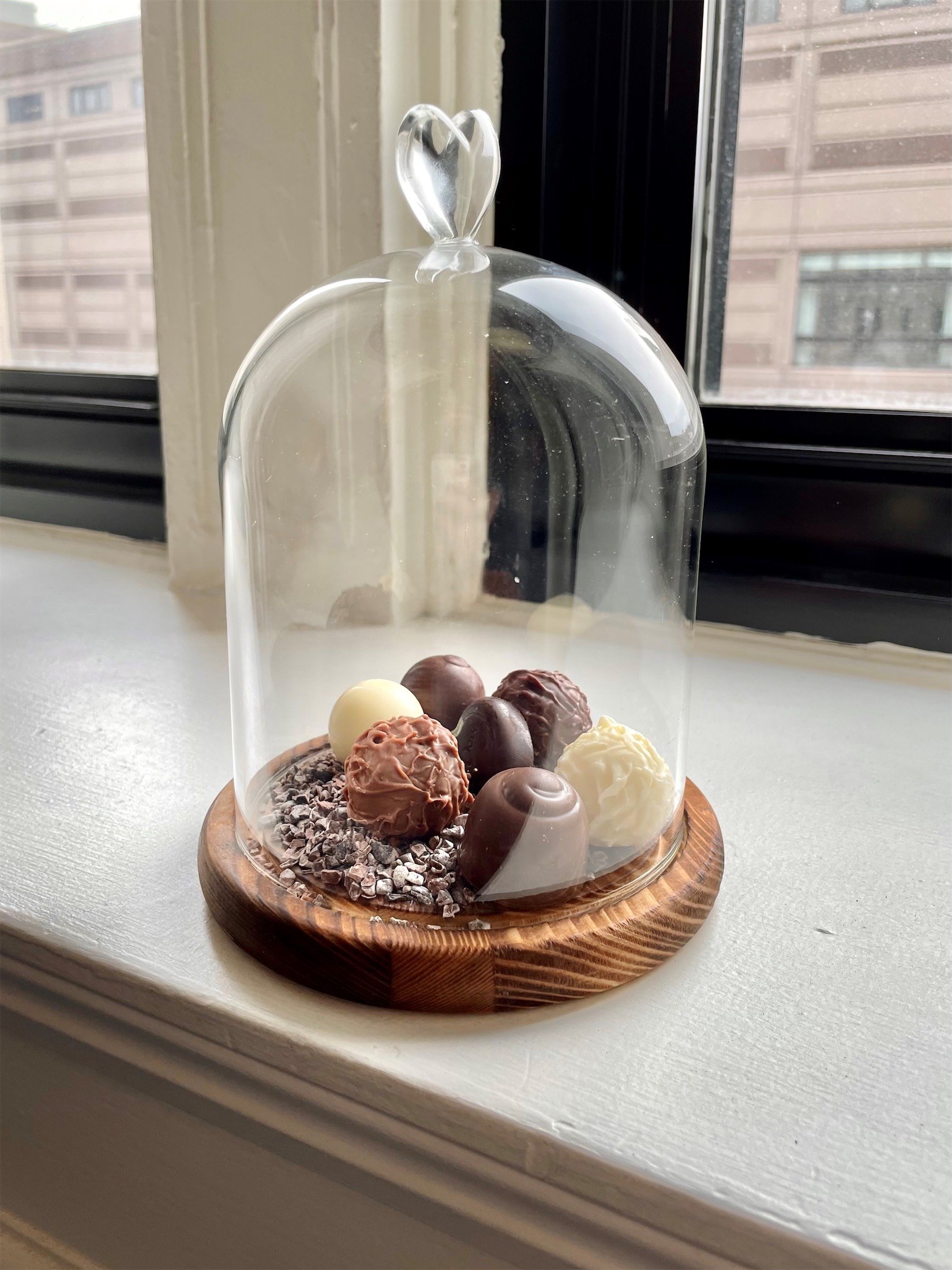 Artisanal Chocolate Truffles - $20
Selection of artisanal chocolate truffles (7 pieces):
Local Dark, White and Milk Chocolate Truffles
Heart-Shaped Dark Chocolate and Raspberry
White Chocolate and Champagne
Feuillatine and Bitter Chocolate Soil
Cocoa Dusting
The French Confection - $20
Selection of imported French specialties (7 pieces):
Assorted Macarons
Pâte de Fruit
Raspberries and Mint
Icing Sugar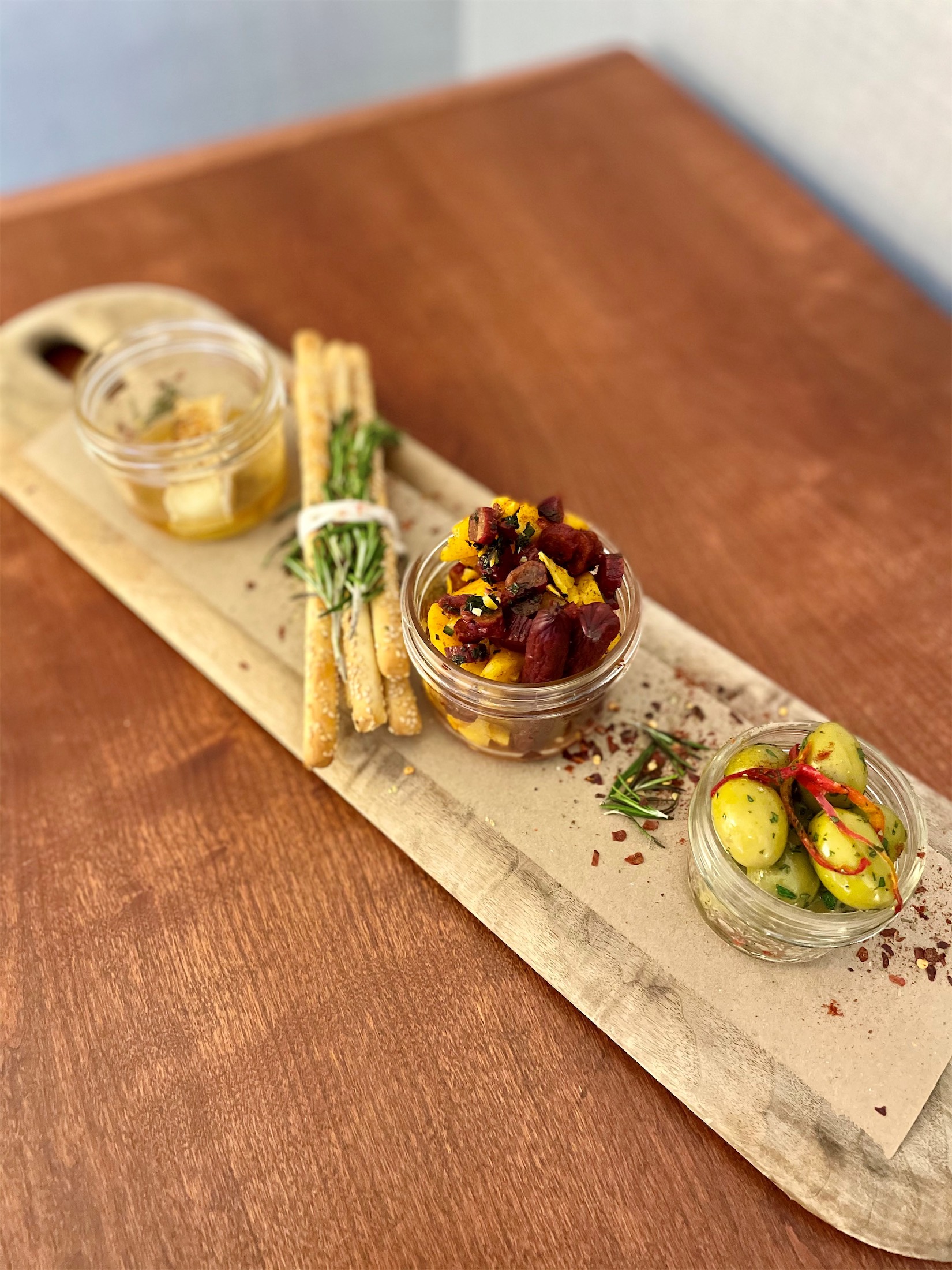 Jars & Jerky - $35
Premium cheese and local cured meats, presented in mason jars on wooden board:
Jar # 1 – Charred Mini Brie
Jar # 2 – Margherita Pepperoni, Red Pepper Jerky, Spiced Cheese Curds
Marinated Mixed Olives
Croccantini Bites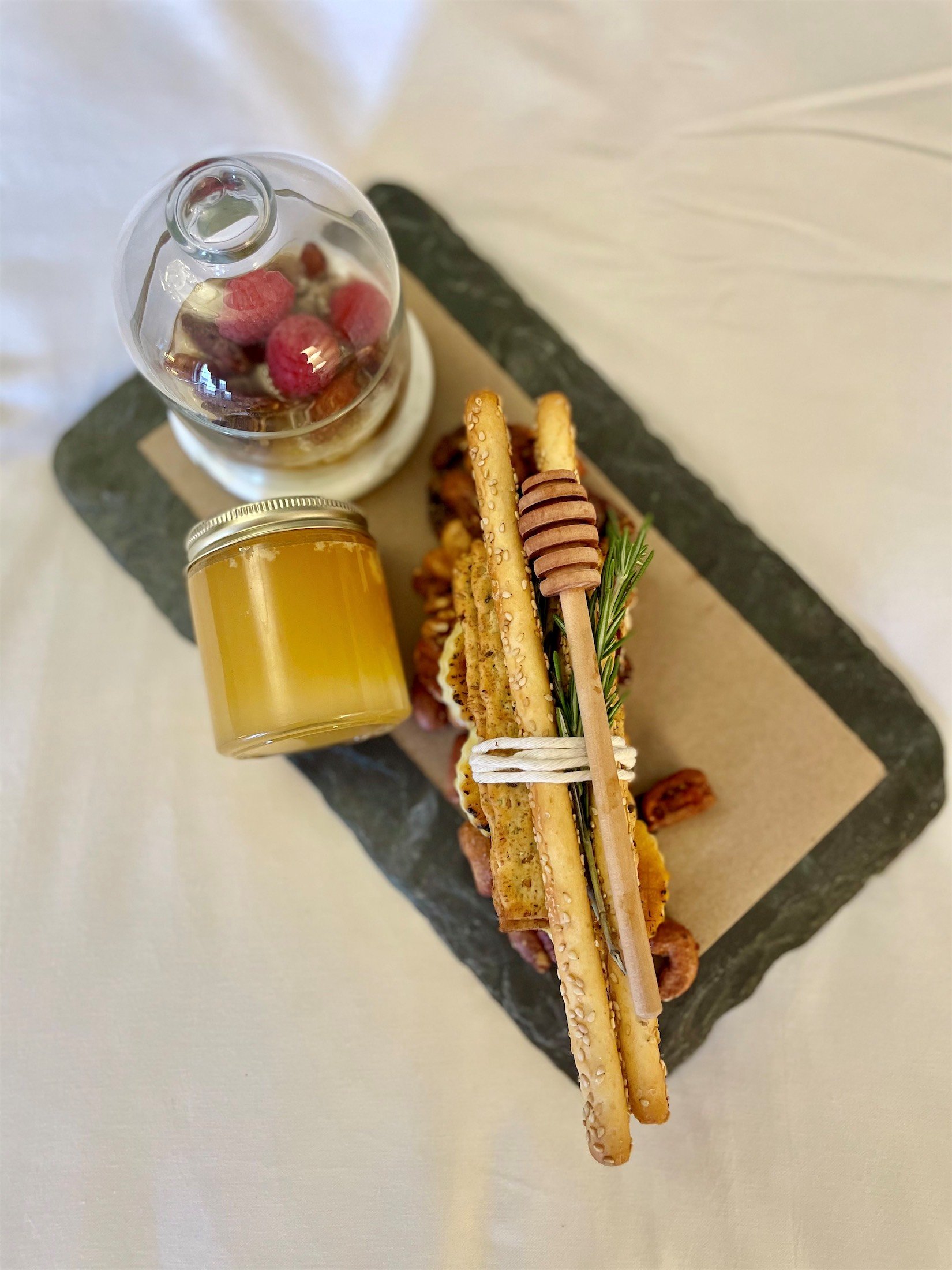 The Rooftop Apiary - $35
Fairmont Copley Plaza rooftop honey, honey espelette mascarpone, charred ciabatta, spiced nuts, charred seasonal fruit, grissini:
Individual Jar Copley Rooftop Honey
Honey and Espelette Mascarpone
Spiced Nuts
Charred Peaches
Grissini Stick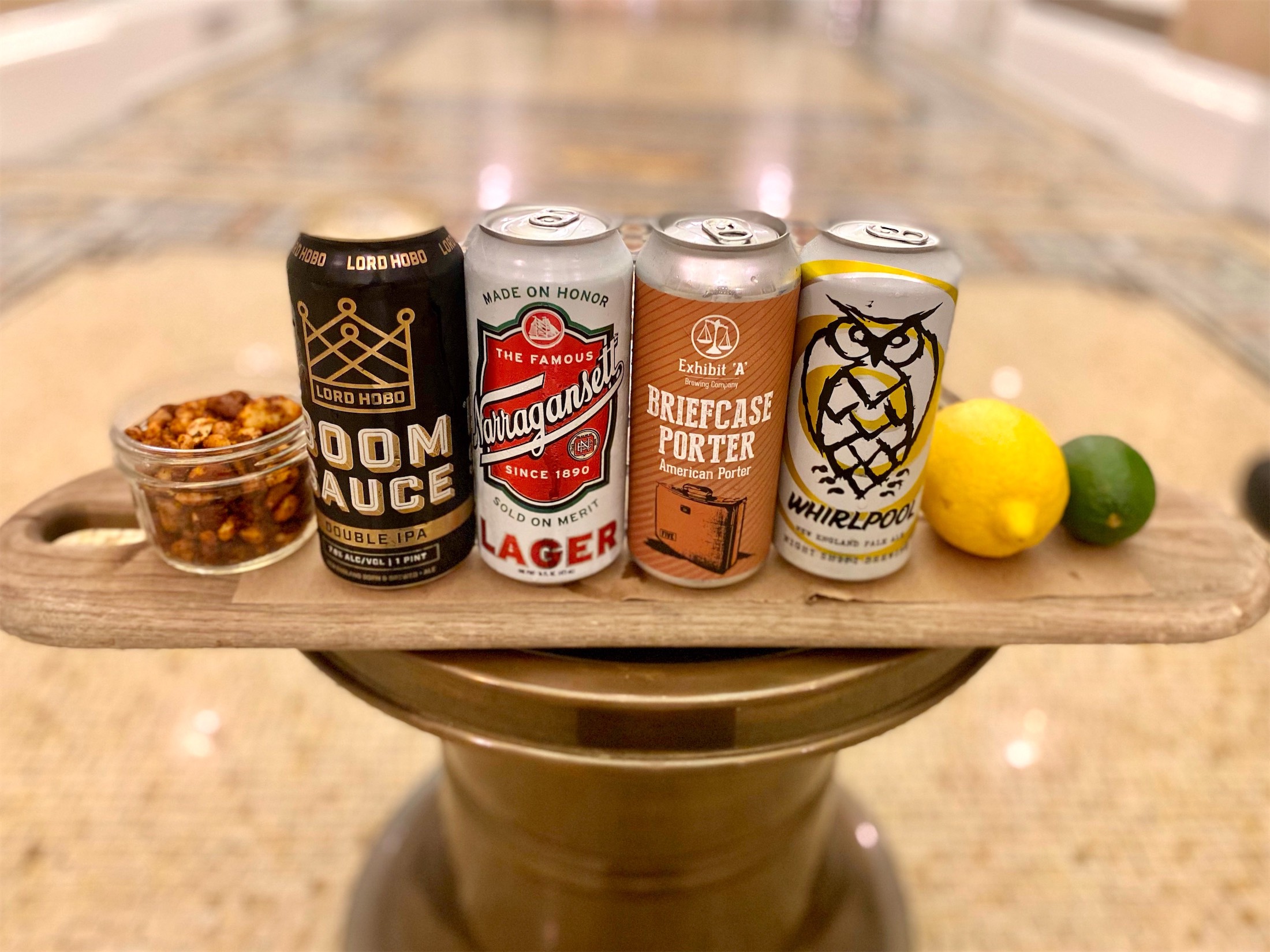 Boston Bar Crawl - $50
Selection of local beers served on an OAK Long Bar + Kitchen wooden charcuterie board lined with brown paper (4 beers/canned):
Nightshift Whirlpool Ale
Lord Hobo Boom Sauce Double IPA
Exhibit "A" Briefcase Porter
Housemade mixed nuts
House Spiced Nuts
Lemon and Lime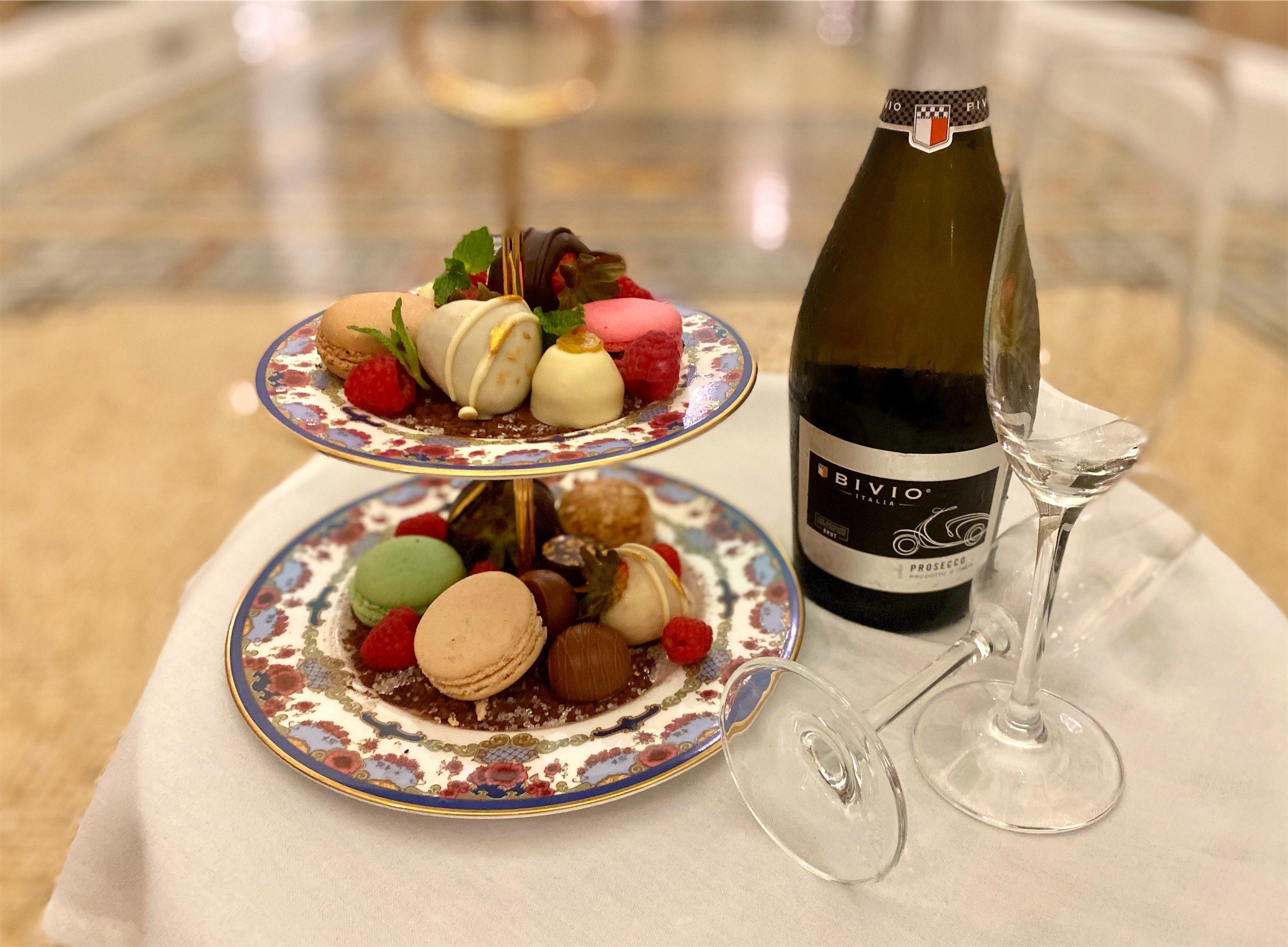 Wedding Bliss - $70
Rustic wedding amenity of assorted petit fours served on a quaint tea stand:
Four Pieces Housemade Chocolate Covered Strawberries
Macarons
Heart-Shaped Dark Chocolate and Raspberry
Truffles
White Chocolate and Champagne Truffles
Feuillatine and Bitter Chocolate Soil
Seasonal Berries and Mint
Cocoa Dusting
One 750ml bottle of Prosecco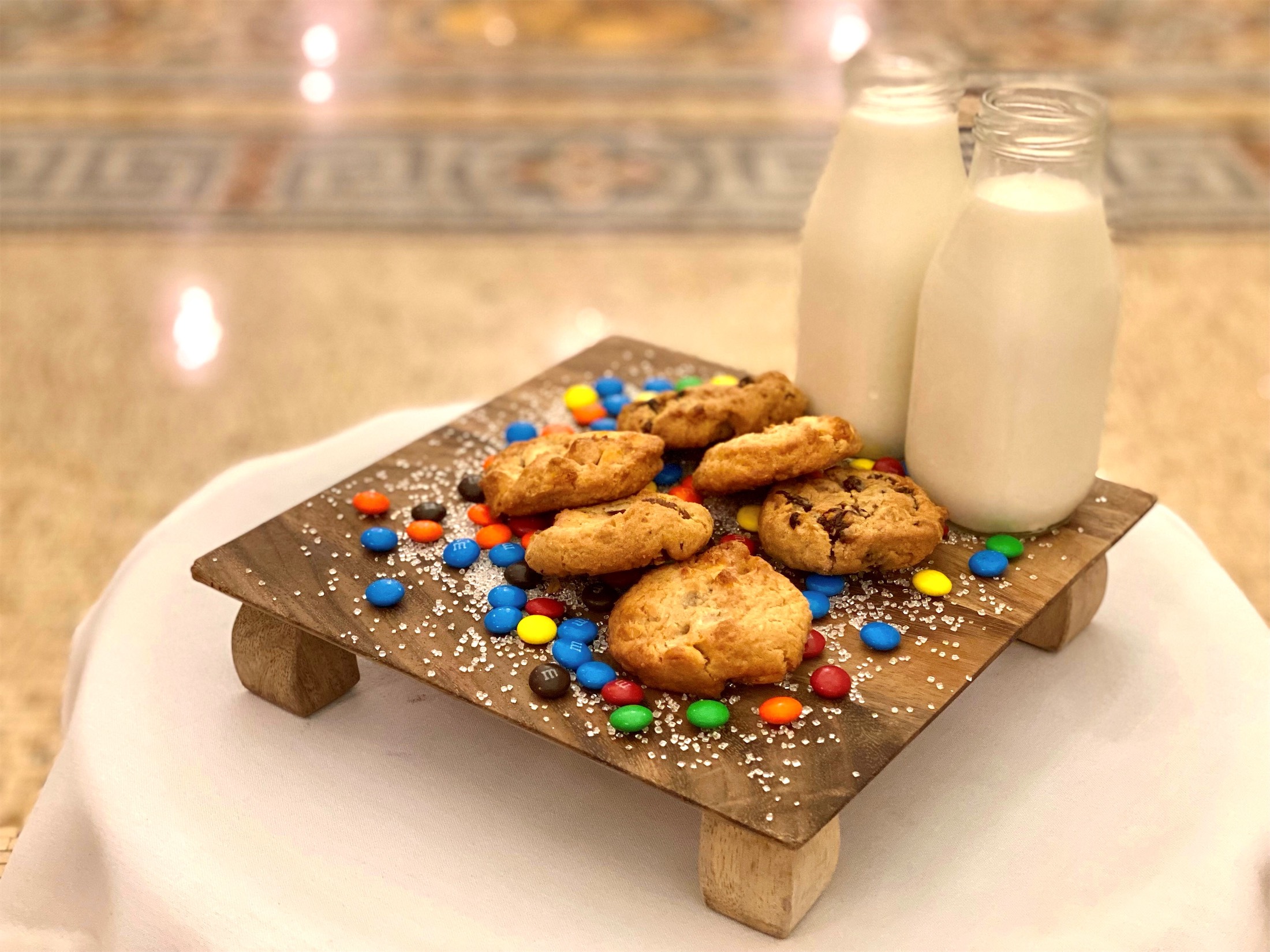 Cookies & Milk - $24
Children's amenity served on a wooden board accompanied by 2 small glass bottles of milk, suitable for 2 children:
Two Chocolate Chip Cookies
Two White Chocolate Macadamia Cookies
Oatmeal Raisin Cookies
M&M's and Icing Sugar Garnish
Two Glass Bottles of Milk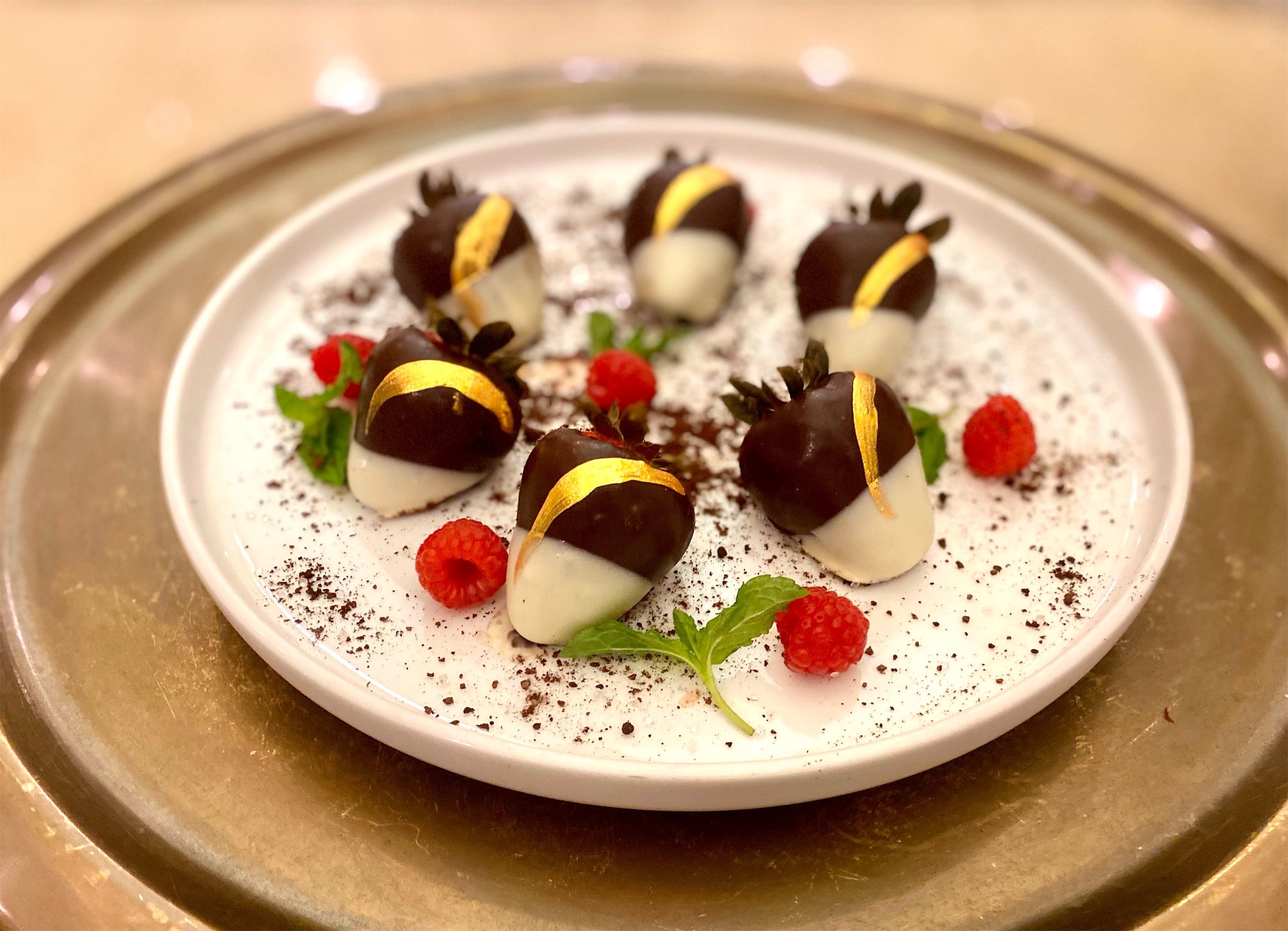 Valrhona Chocolate Covered Strawberries - $30
Six Housemade Chocolate Covered Strawberries
Mint Garnish
Chocolate Soil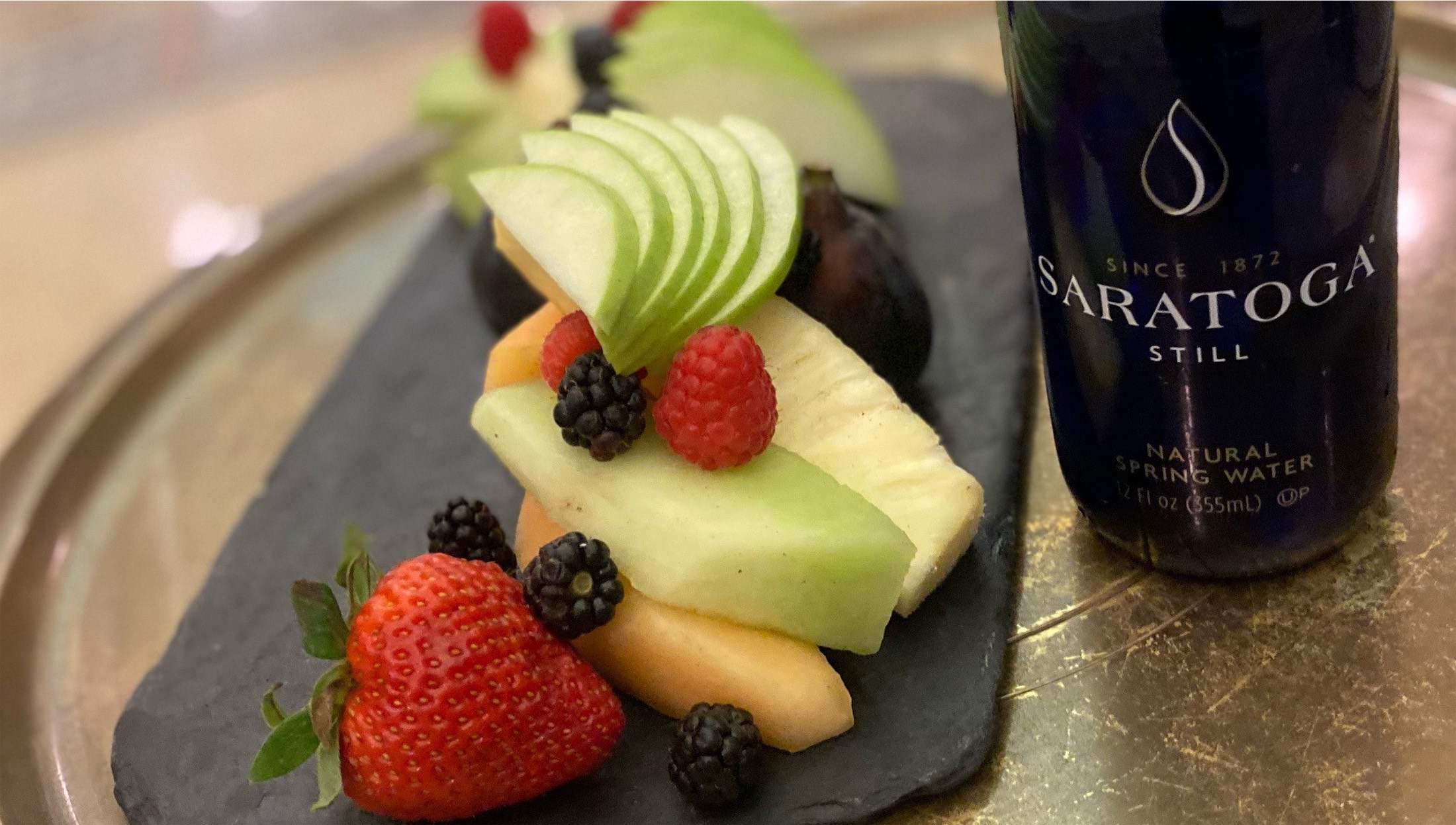 Seasonal Fruit Display - $25
Seasonal Local and Imported Fruit Plate
Whole Fruit
Two Small Saratoga Springs Bottled Water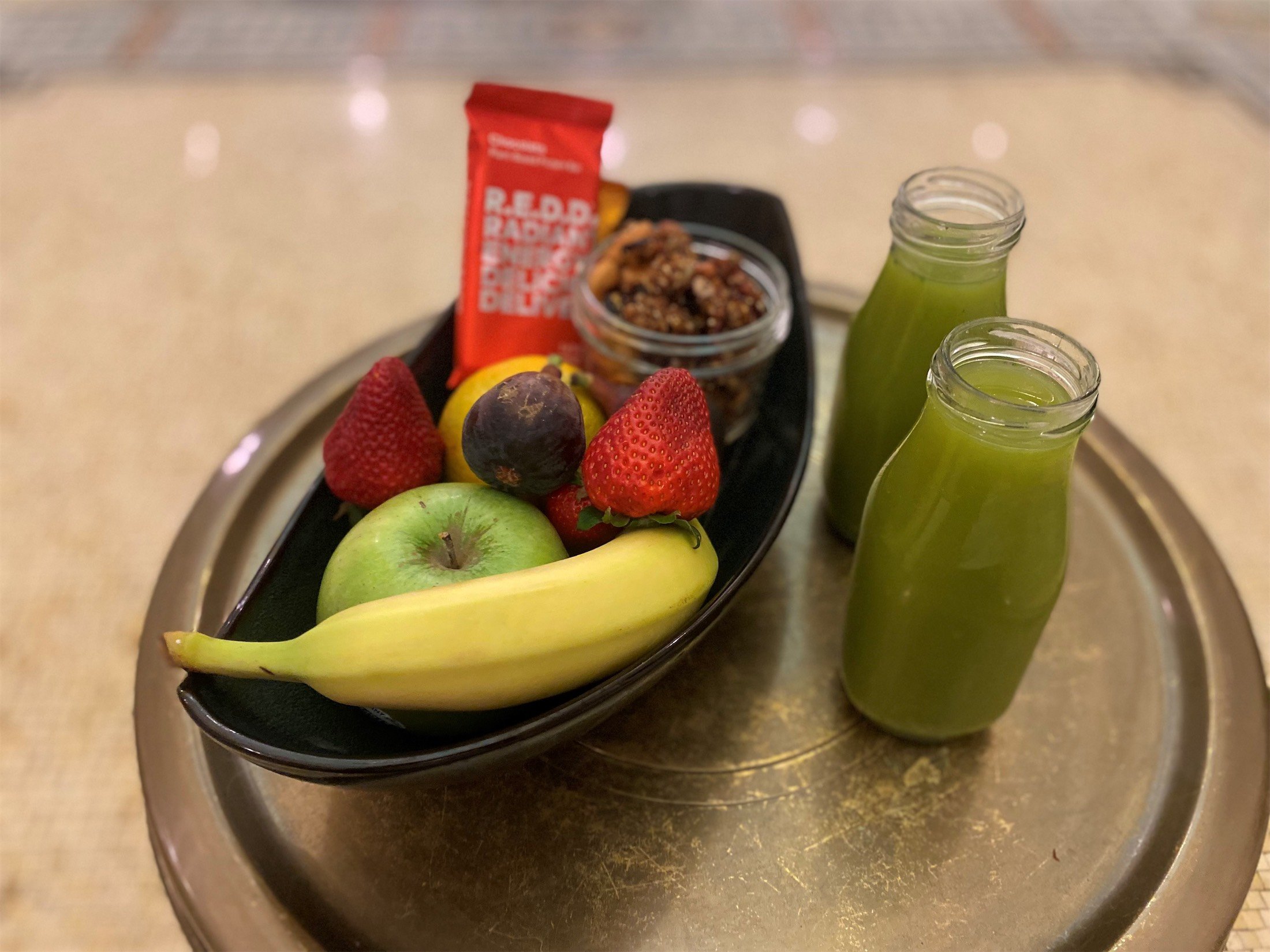 Fairmont Fit - $30
For the super fit! Comes accompanied with your Reebok Fairmont Fit workout gear:
OAK Long Bar + Kitchen's Famous Green Juice
Housemade Granola
Whole Fruit
R.E.D.D. Plant Based Protein Bar
Lot 35 Oregon Mint Tea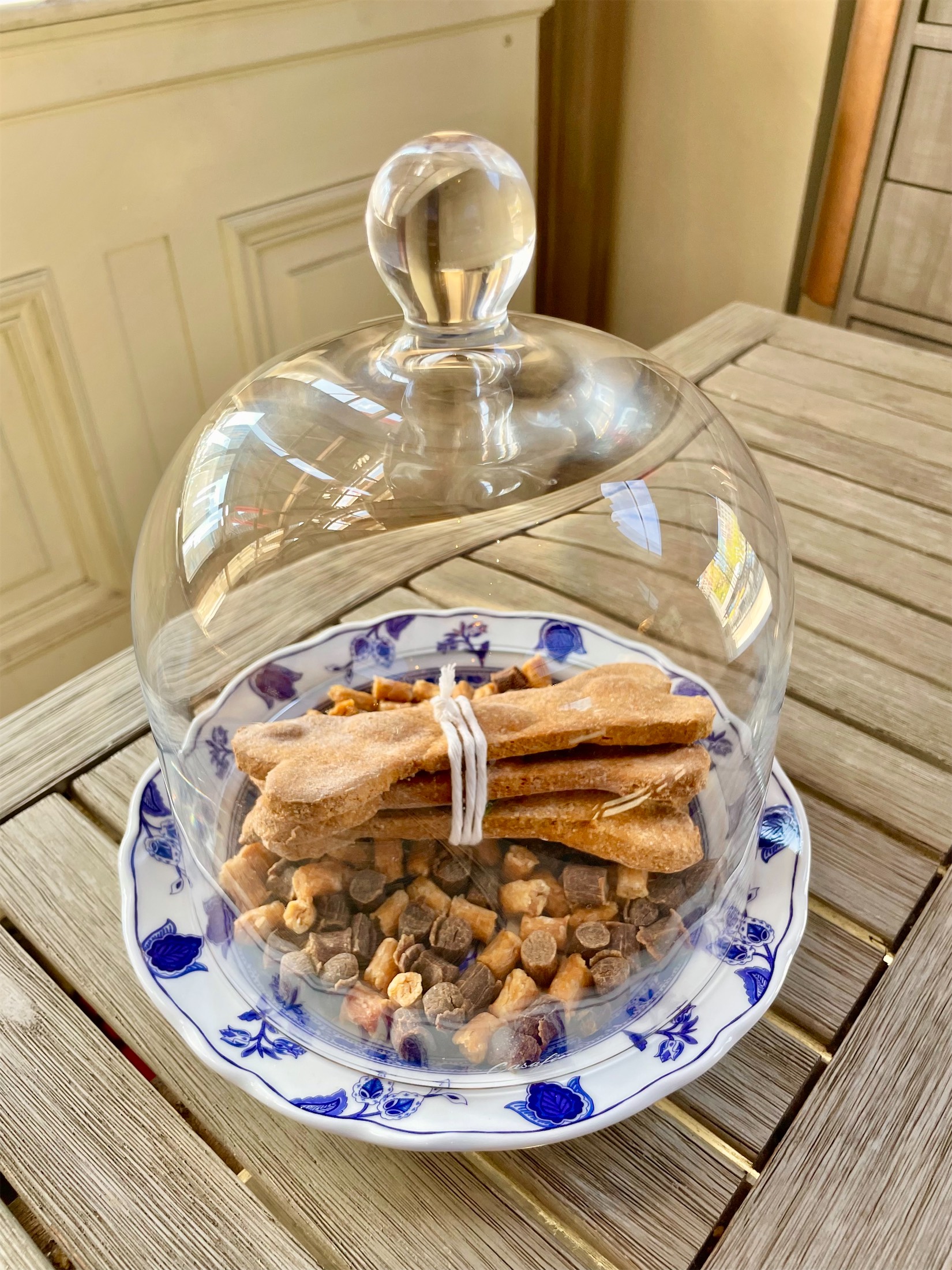 Cori Copley's Housemade Treat - $18
Housemade Peanut Butter and Oatmeal Dog Treats
Served in a Dog Bowl, with a personally signed card from Cori Copley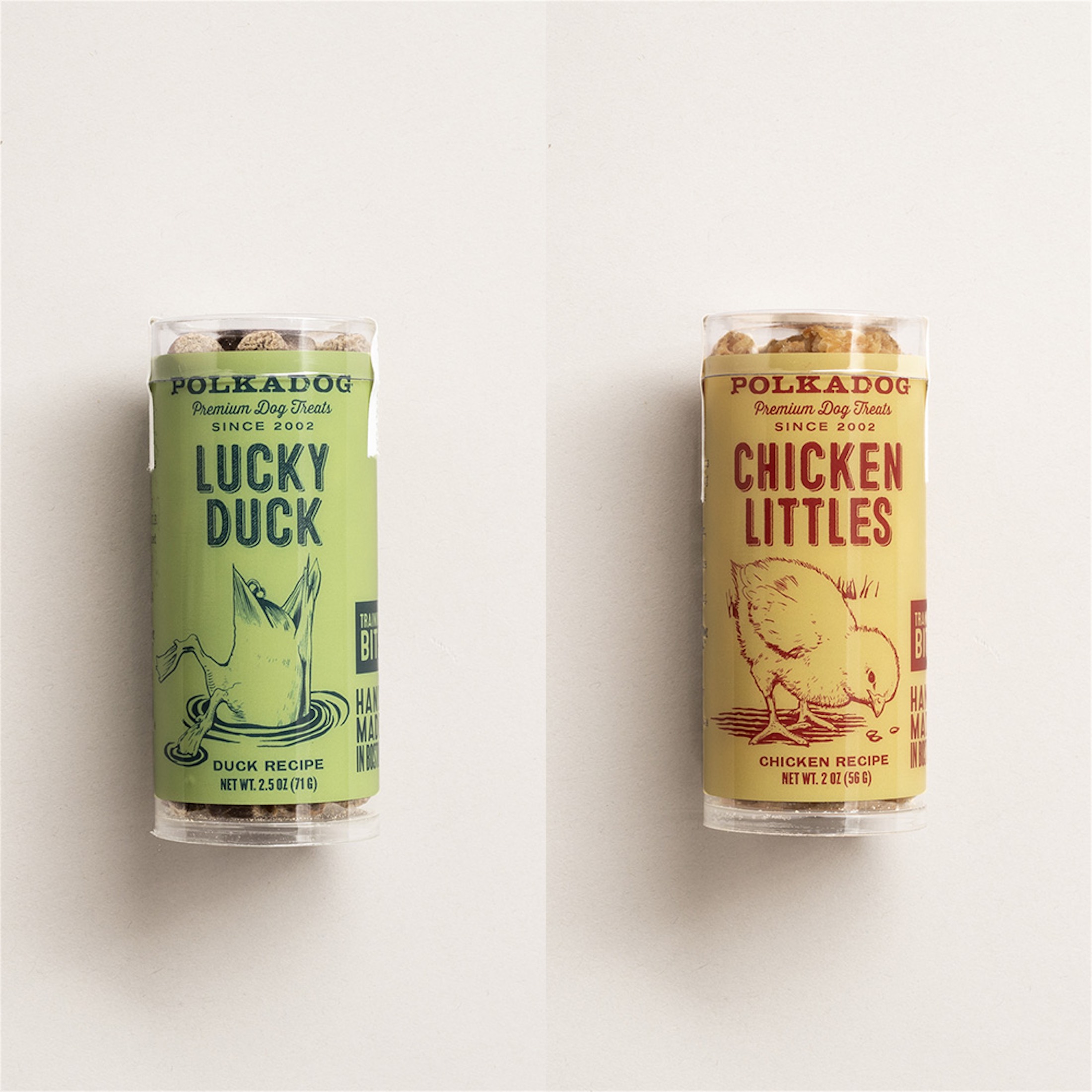 Polkadog Bakery Treats (2.5 oz Tubes) - $9
"Lucky Duck" – Duck Liver, Potato Flour (Grain Free)
"Chicken Littles" – Chicken Breast, Brown Rice, Potato Flour
Exclusive Offers and Updates from Fairmont Copley Plaza